Artist Statement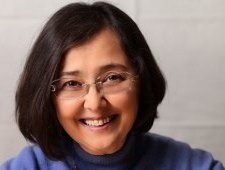 Simona Milea
Simona studied painting, sculpture and technical drawing (architecture) for eight years at the School of Fine Arts in Romania under the Communist regime, exhibiting at local galleries. Her real passion was architecture, but years of detailed drawings affected her eyesight so she pursued an engineering degree at the Institute of Construction in Bucharest, followed by nine years as a surveyor. Her current works combine an architect's love of built form with a surveyor's demand for accuracy and perspective, and with an artist's eye for colour and design.
When the walls of communism fell, Simona travelled to the USA where, whilst studying for a Masters Degree in Christian Education and a Doctoral Degree in Social Studies in the United States, she also illustrated children's books.
She returned to post-communist Romania where she discovered orphanages full of neglected children infected with needle-acquired HIV/AIDS. She became the co-founder and director of a charity which planned to move the children into group homes for a better life. In 1998 one of the charity's sponsors became her husband. Two years later she came to Australia, where she continued another cottage care project through Kingsway College.
It wasn't long before Simona added a Postgraduate Diploma of Science and Information Services from Edith Cowan University to her growing list of academic achievements. This eventually led to her work with the WA Parliamentary Library. She says it is the best workplace she has experienced on three continents.
Simona's passion for architecture and art was re-awakened by the elements of design in the parliamentary building and its chambers – she especially liked the fact that there are two facades combining the character of the colonial past with the contemporary design of more modern times. After twenty five years away from her easel, Simona was inspired to pick up her paintbrush again.
"My passion for art and architecture of past centuries has been awakened through working at the Parliamentary Library. I discovered the architecture of Parliament House which exhibits elements of Greek revival architecture, with large open hallways, the arches and Doric style pillars on the second floor, the panel moulds that repeat in the Chambers, in the hallways and on the old building façade. It is wonderful to see the cast iron door knockers that the pioneers of this state used before us and the courtyard where I can admire these outstanding elements of architecture as they come together. I gained a new and deeper insight into my surroundings as these elements combined and spoke from the past. It brought so much joy to my eyes and my soul."
Simona was commissioned different artwork and portraits and also drew several portraits as departure gifts to inspirational staff who served in the Parliament for over twenty years.
"

When I draw portraits, as a sculptor I visualize them in 3D, and when I paint landscapes I do them as an architect. I am more an architect than a painter, but overall these combine well in my paintings"

, Simona said.
"I like to draw the details I see and I love the way the colours play between shadow and light on the architectural subject. There is a beauty within the everyday and the ordinary that only painting can reveal. I am drawn to each subject in the hope of making and sharing those discoveries."
Five years ago Simona was commissioned by Legislative Council President to design his Christmas cards, and this has continued.
"In my view, Parliament looks like a bee hive – quiet on the outside and very busy inside. I really wanted to immortalize this, that is how I started my latest project" – "Life inside Parliament," she said.
I did few scenes which include elements of architecture and also the shadows of some people who make the Parliament what it is today; a historic and aesthetic building with a real and intense life within. Painting is my way to give back part of myself, to express my gratitude and contentment to be in this place."
In the meantime, she continues to paint portraits and landscapes at home.